Mellon Institute Columns Wedding Pictures
Also known as the Mellon Pillars, this beautiful photo location is in the Oakland area of Pittsburgh. It's easy to access from the University of Pittsburgh campus and makes are great location for wedding pictures after a ceremony at either Heinz Chapel or St. Paul Cathedral.
Mellon Pillars Photos
As you walk up the large staircase in front of the Mellon Institute you will see large pillars in front of the building. This is one of the most popular photography spots in the Pittsburgh area! On any given Saturday during prime wedding season, you will see numerous wedding parties in this area taking photos with their wedding photographers. The front set of pillars it the most popular, and usually photographers will split on either side of the main entrance to accommodate two bridal parties at one time.
Side Pillars at the Mellon Institute
In addition to the front pillars, the columns extend around the building in two other directions. Sometimes, I like to take my wedding parties to one of the sides for photos, as it's less busy there and the light is a little different. In addition, some of these columns are more 'clean' for photos. In order to get there, however you must walk on a thin section of wall that is higher up, so be careful in those wedding dresses!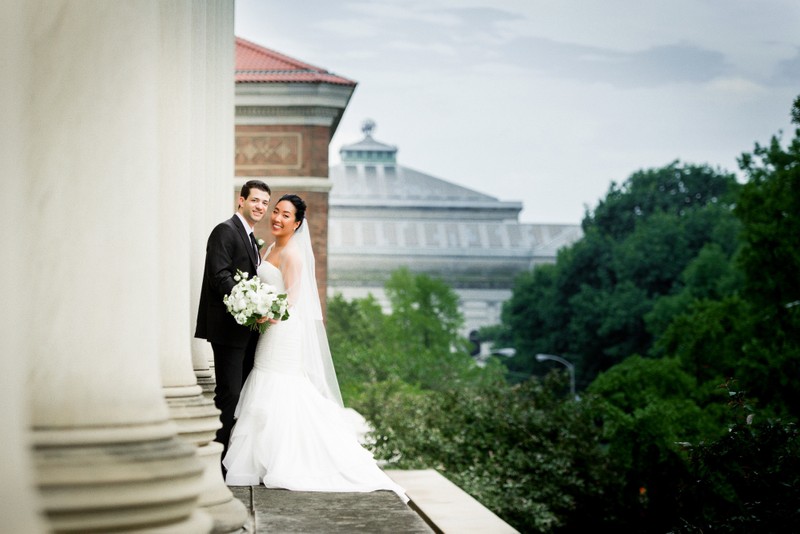 Front Stairs of Mellon Institute Columns
In addition to taking photos under the columns of the Mellon Institute, you can also get some beautiful pictures on the front staircase of the building. This is an area with more light, so it's important that you understand where the sunlight is coming at any point in the day. However, this is a really great wide open space for bridal party pictures if you have a large group!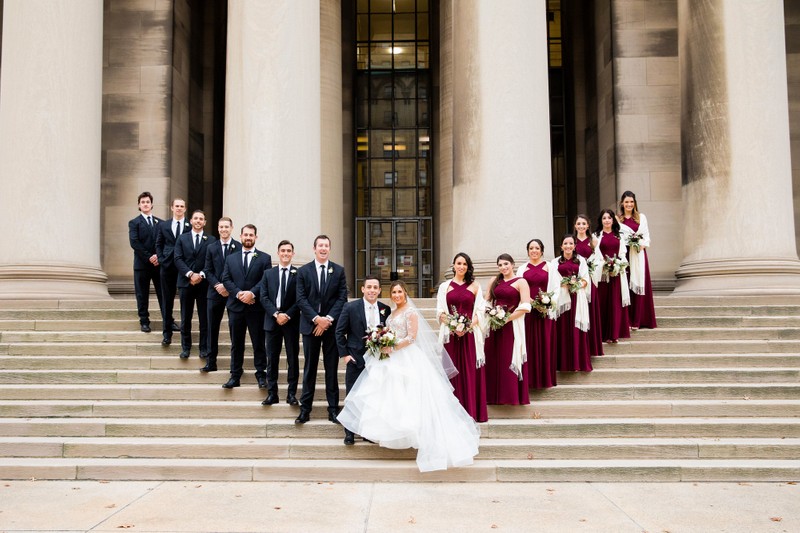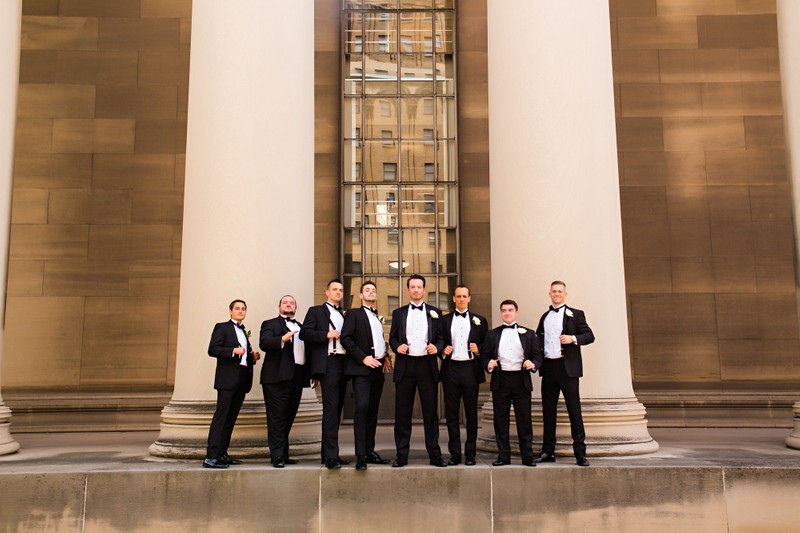 Parking at Mellon Institute Columns
Worried about using this as a location because you don't know much about Oakland parking? Not a problem! There are paid street-parking spots directly in front of the building, and your limo can pull right up with the wedding party to hop in and out for pictures!
Rainy Day Photo Options
The last and perhaps best part of photos at the Mellon Institute is that this location is one of the best "rain photography plans" in the Pittsburgh area. If you thought the columns were busy during sunny wedding days, just check them out on rainy days! Since the location is so big and gets lots of natural light, it's a good spot to hit up if you're in a pinch and are truly looking for classic-style wedding photos on your big day.
I always like a challenge, so as much as I come to the Mellon Institute Columns for photos I always try to think of different ways to photograph them, new light options, and fun styles. It's a great location - definitely high at the top of my photography list!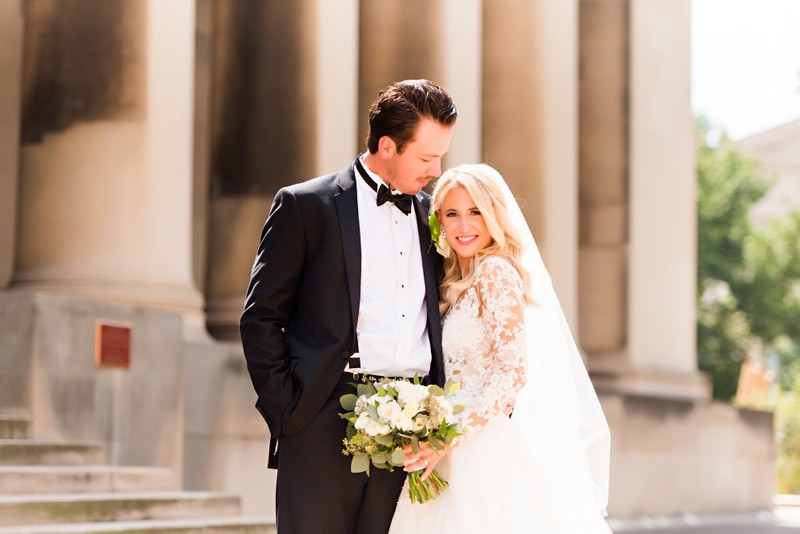 Location: 4400 Fifth Ave, Pittsburgh, PA 15213.

Keywords: Columns, Mellon Institute (14).