Frank Sarris Ballroom at Phipps Conservatory Weddings
First thing: I am a huge Sarris Chocolate fan! And I am also a big supporter of Phipps Conservatory weddings, so does it come as any surprise that I absolutely love photographing wedding receptions in the Phipps Conservatory Frank Sarris Ballroom?! Nope!
Where is the Special Events Hall at Phipps?
The Frank Sarris Ballroom at Phipps is located in the back of the building. This room is also referred to as the Special Events Hall. When your guests first enter the building, they will walk through the main entry of the conservatory and into the Palm Court entry garden. From there, they will walk through the South Conservtory and into the rear Tropical Garden area of Phipps. The Frank Sarris Ballroom is located on the bottom level in the Tropical Garden area.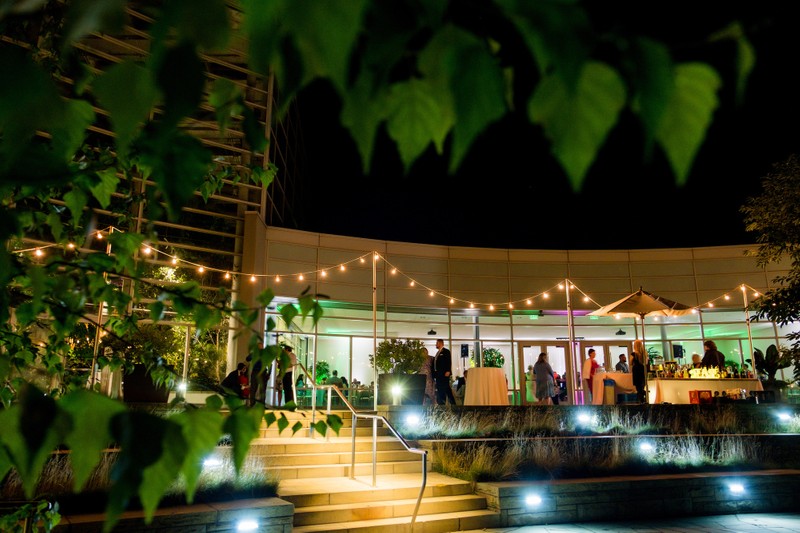 Phipps Conservatory Tropical Garden Cocktail Hours
The Tropical Garden is often the location of cocktail hour for couples hosting their main reception in the Frank Sarris Ballroom. After the wedding ceremony, guests grab a cocktail from a bar in the Tropical Garden and are free to enjoy the scenery in this large section of the conservatory. There is also a rear patio area next to the Special Events Hall which is beautiful for outdoor cocktail hours in the warm months of Pittsburgh weather.
Wedding Receptions in the Frank Sarris Special Events Hall at Phipps Conservatory
The Special Events Hall is large enough to seat over 100 wedding guests, and is a 'blank slate' to make it your style! It has a large wall of windows that allows ample natural light into the late evening hours, and the rest of the room is white. You can hang chandeliers (this is always a wonderful touch!), pipe and drape, or wall lights for decor. Bringing in lots of beautiful flowers for centerpieces makes a wonderful way to tie this room in with the greenery in the rest of the conservatory. There is room for a large dance floor in the middle of the space. I always like it when the bride and groom do a sweetheart table on the walled side of the room. It's a nice special touch!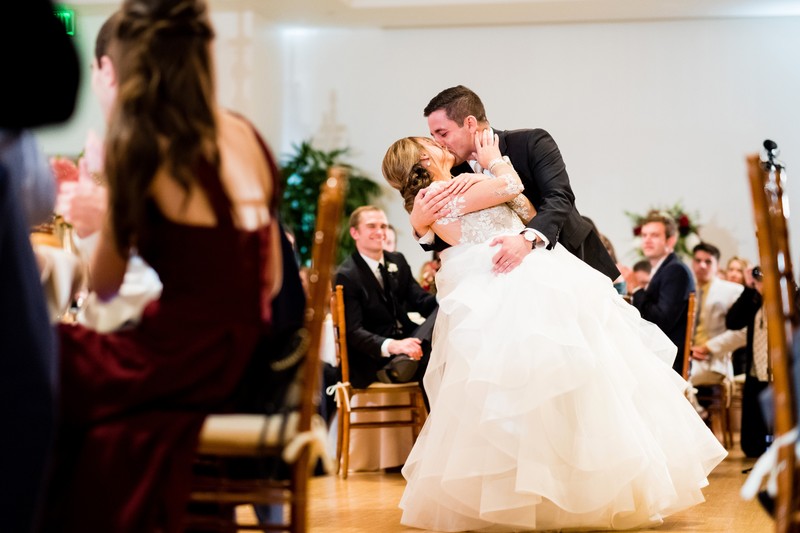 Wedding Ceremonies in the Special Events Hall at Phipps
On top of wedding receptions, which are most commonly held in this room, you can also host a very pretty wedding ceremony in the Special Events hall as well! I had a beautiful wedding ceremony in this space where they brought in a chuppah and chairs for guests. After the ceremony, guests exited the Special Events Hall for cocktails in the Tropical Rainforest while the Frank Sarris Ballroom was 'flipped' into the reception space.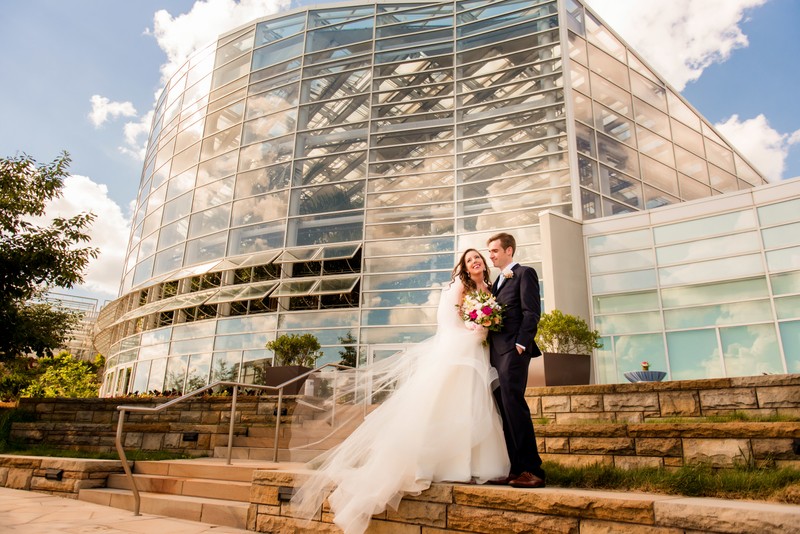 This reception venue at Phipps is definitely one of my favorite locations for wedding photography in the city! Cheers to the Frank Sarris Special Events Hall! (yummmmm)

Keywords: Phipps (3).